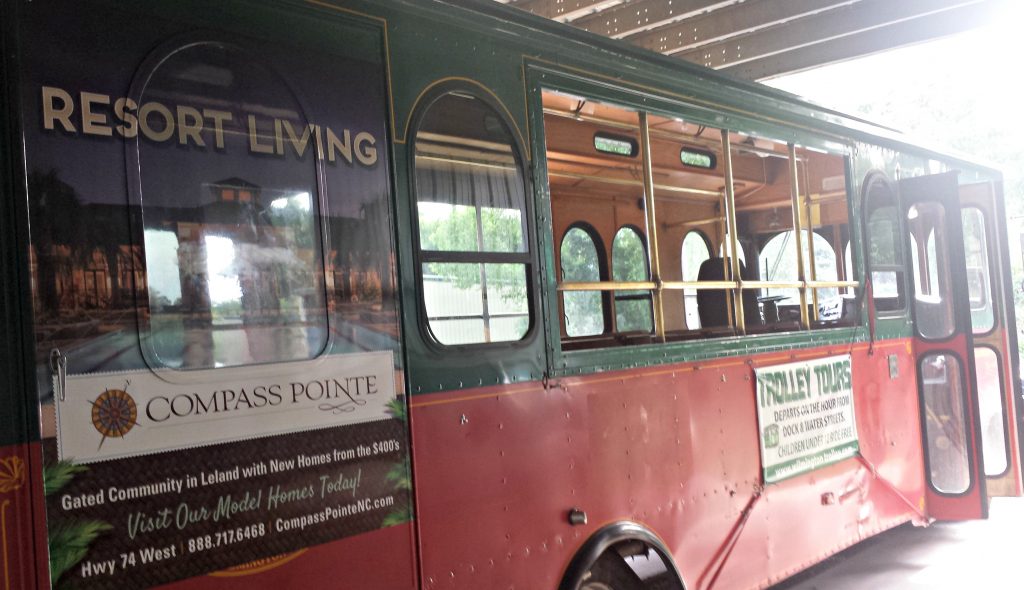 For over 15 years The Wilmington Trolley Company has been serving the tour and transportation needs of residents and tourists alike. The philosophy is simple, to provide the most enjoyable and pleasant experience possible. They pride themselves on providing an entertaining experience for all of their guests, and their fleet of trolleys are meticulously maintained to provide comfort and reliability for your trolley experience.
The popular tour trolleys run hourly between the hours of 10 am and 4 pm. Private tours and charters, including wedding charters, are available in both locations. With trolleys running continuously in both locations, advertising on the trolley is a guaranteed way for businesses to get their message seen by tens of thousands of people a day.
With a variety of options, you are guaranteed to be seen. Contact us today at info@carolinamarketingcompany.com or 910-201-0156 to get started.